School Programs
In person or at-school learning resources and activities for educators.
Visit the museum in person or take resources back to your classroom to bring learning to life. Engage students of all ages with exciting ways to learn about our past, better understand our present, and be inspired for the future.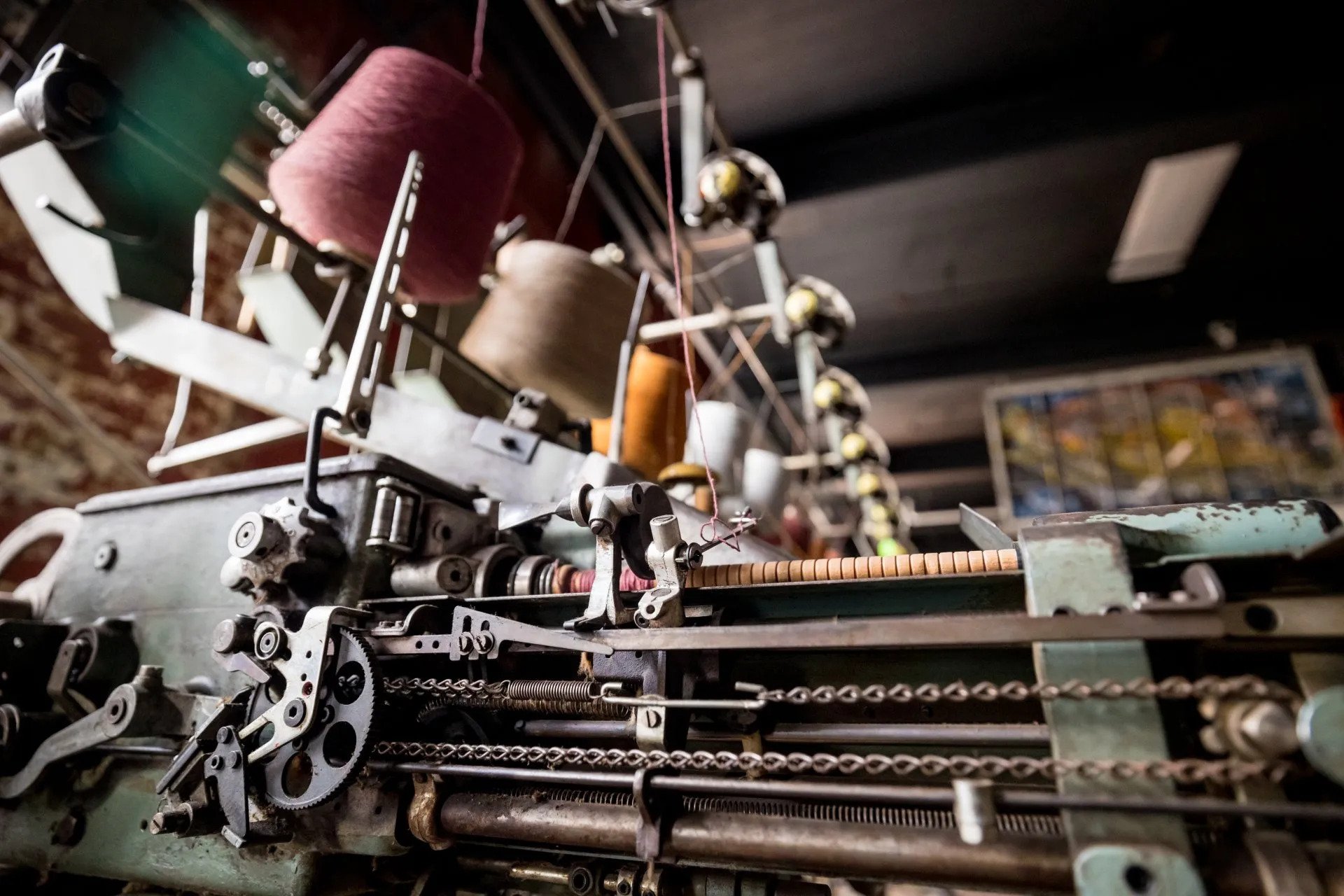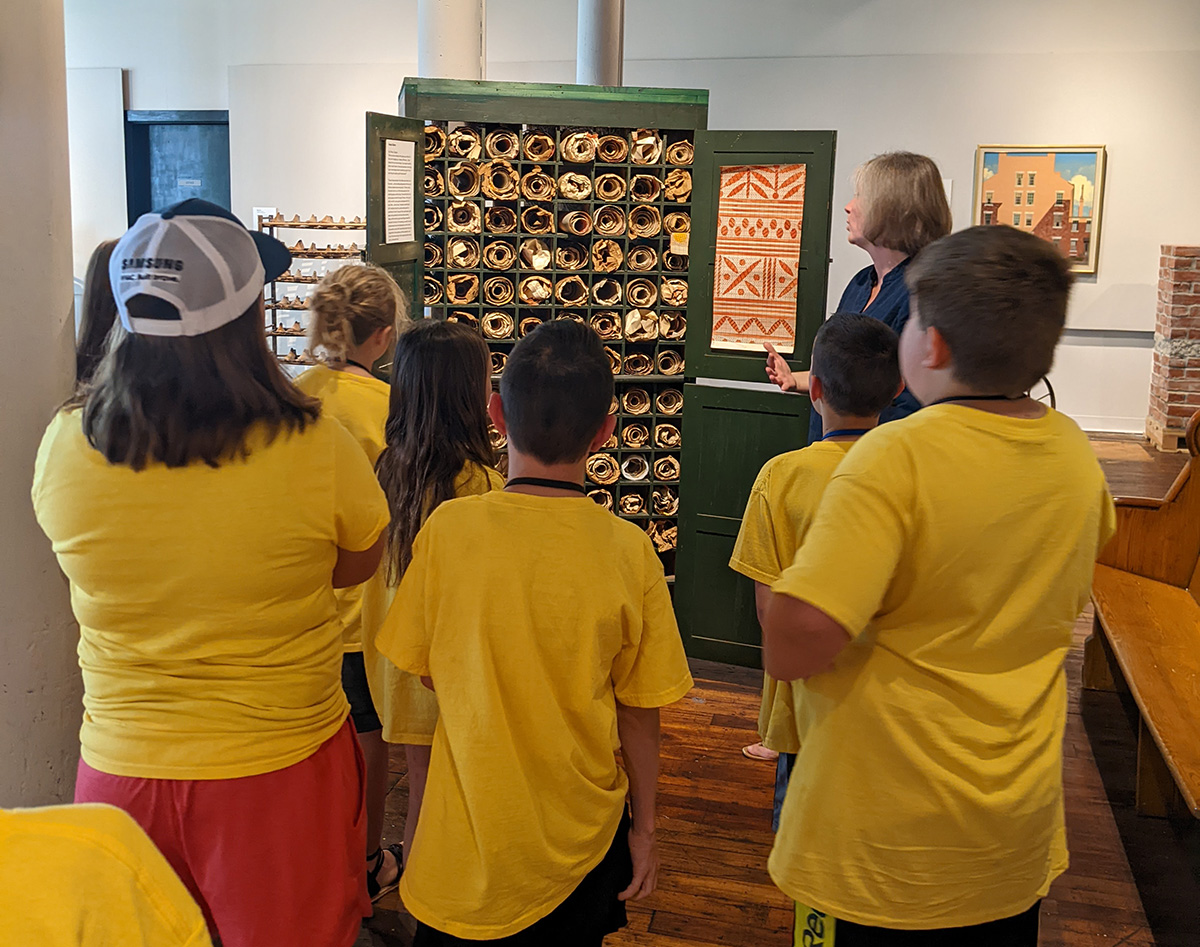 Schedule a field trip or classroom visit
Students can better understand the stories of hard work and ingenuity of the past by visiting us here, in the present. Maine MILL is located in a historic manufacturing mill—there's no better way to feel what it was like for the people who spent their working lives within these brick walls than to explore our space and get up-close-and-personal with our collection, offerings, and permanent and traveling exhibits. 
Tour Options
Child Labor

Immigration

Simple Machines

Invention/Innovation

Weaving/Textiles

Learning with Historic Objects
School groups of all ages and abilities are welcome. All tours and activities can be tailored to meet instructional requirements. Tour fees are based on staff time and supplies needed for any elected activities.
Choose which tour is right for you and your educational objectives:
Basic Tour 
1-hour guided tour

$4/per student

Class Size: Maximum 40 students at a time. If groups are larger than 20 students, they will be split into groups of 20 and rotate through each of our exhibit spaces. 
Basic Tour + Additional Activities
1-2 hour guided tour

Hands-on educational activities that encourage students to interact with historical objects, inventions, and stories. These experiences develop critical and creative thinking skills as students increase their knowledge of the community and its people. 

$8/per student

Class Size: We break up larger groups into groups of 20 students and rotate them between activities and building tours. For groups larger than 40, arrivals must be staggered. Unfortunately, we are unable to accommodate more than 40 students at one time on our premises. 
When you book your tour, educational staff will help you choose which activities are the right fit for your group.
Schedule Your Field Trip + Tour
Please make your field trip requests well in advance of your anticipated arrival date to ensure availability. Tour hours are Monday through Friday, 9am to 3pm.
Travel Trunk Lending Program
Grades 3-6 can discover and learn about the industrial history, machines, and people involved in child labor with this take-home Travel Trunk dedicated to what it was like for minors working in manufacturing mills.
What's included in the trunk:
Books

Primary source weaving objects

Activities

Games

Curriculum guides

And more!
Guidelines are provided for educators that enable them to adapt materials to students' abilities. Activities can be used with teams or individuals and encompass several academic areas: social studies, literacy, history, art, science, and technology. Each educational activity has a curriculum guide that shows how it applies to specific performance indicators in Maine's Learning Result.
Pair the Travel Trunk with the Child Labor Unit resources including lesson plans, curriculum, and online tools to bring a full unit of learning to your students. 
The Travel Trunk may be reserved for two-week periods, at no cost. 
Maine National History Day
Maine MILL is proud to be the host site for the Southern Maine Regional Competition of Maine's National History Day. This annual history education program for students in grades 6 -12 promotes critical thinking through project-based learning. 
Each year, participating students select a topic related to a national theme. Using resources, research, and analysis, they create a presentation of their thoughts and conclusions on the topic. Presentations can be a research paper, exhibit, documentary film, theatrical performance, or a website.
Students can elect to enter their projects in the History Day event, a four-level competition that evaluates projects on historical quality, relation to the theme, and clarity of their presentation. Winners advance until a national champion is declared. 
National History Day in Maine is a collaborative effort between the Margaret Chase Smith Library, The University of Maine, The Maine Masonic College, John Baptist Memorial High School, The Maine Humanities Council, and Maine MILL.
We are thrilled to be a competition host of this academic event and look forward to this year's competition. To learn how to participate or to get more information, visit National History Day in Maine.