School Programs
In person or at-school learning resources and activities for educators.
Visit the museum in person or take resources back to your classroom to bring learning to life. Engage students of all ages with exciting ways to learn about our past, better understand our present, and be inspired for the future.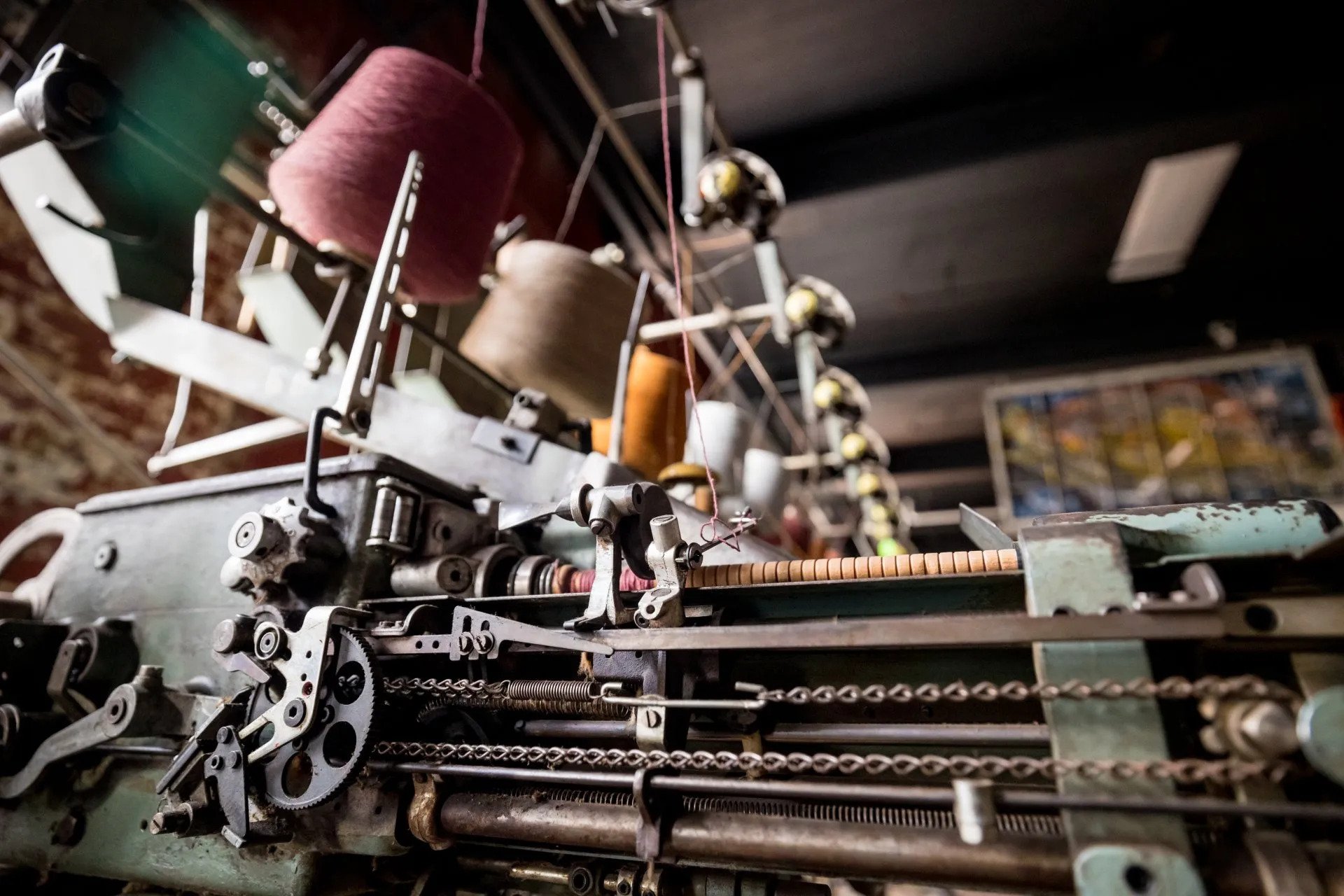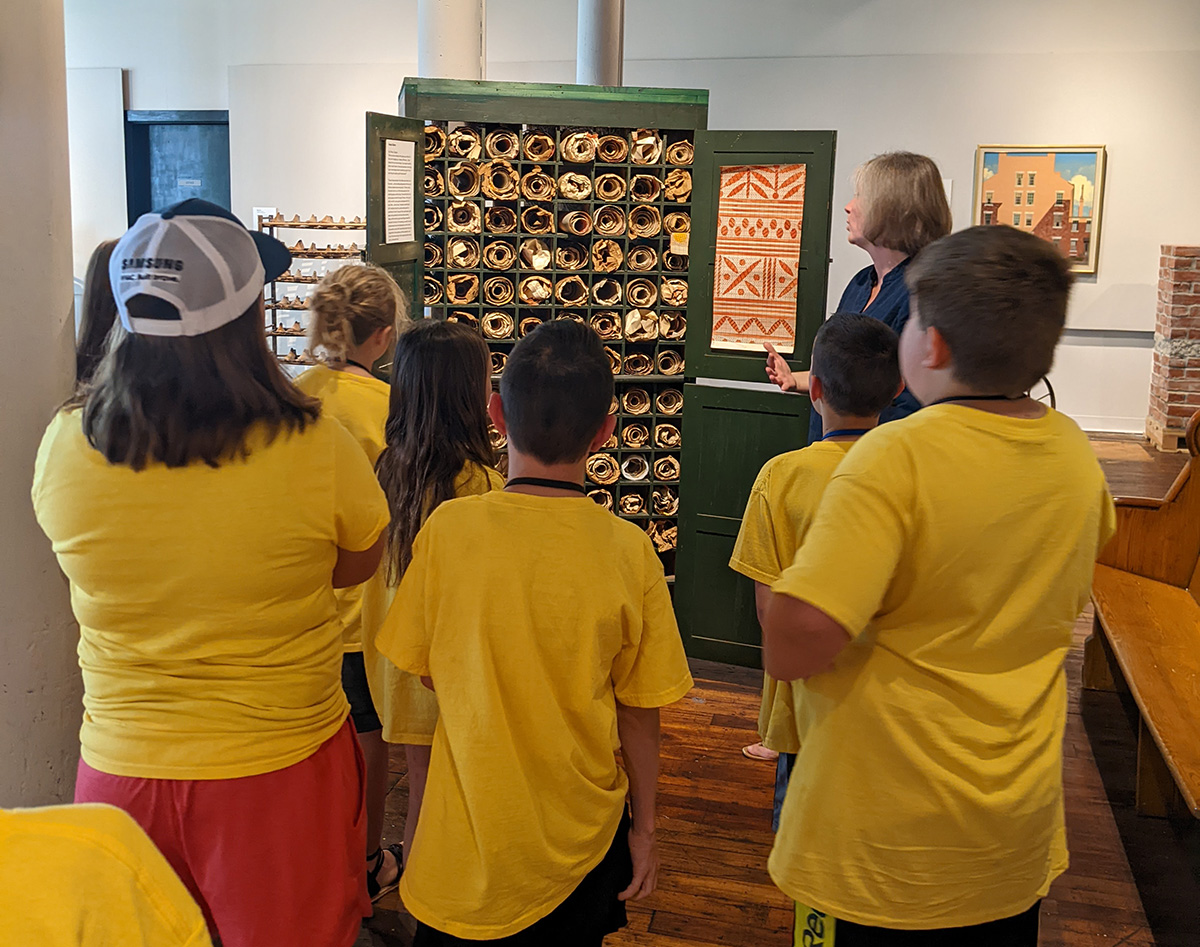 Schedule a field trip or classroom visit
Students can better understand the stories of hard work and ingenuity of the past by visiting us here, in the present. Maine MILL is located in a historic manufacturing mill—there's no better way to feel what it was like for the people who spent their working lives within these brick walls than to explore our space and get up-close-and-personal with our collection, offerings, and exhibits. 
School groups of all ages and abilities are welcome. All tours and activities can be tailored to meet instructional requirements.
Basic Tour 
1-hour guided tour

$4/per student

Class Size: Maximum 40 students at a time. If groups are larger than 20 students, they will be split into groups of 20 and rotate through each of our exhibit spaces.
Basic Tour + Additional Activities
1-hour guided tour followed by a 1-hour Museum Educator led activity.

Hands-on activities that encourage students to interact with historical objects, inventions, and stories. These experiences develop critical and creative thinking skills as students increase their knowledge of the community and its people. 

$8/per student

Class Size: We break up larger groups into groups of 20 students and rotate them between activities and building tours. For groups larger than 40, arrivals must be staggered. Unfortunately, we are unable to accommodate more than 40 students at one time on our premises.
When you book your tour, educational staff will help you choose which Museum Tour + Activity is the right fit for your group. 
Schedule Your Field Trip + Tour
Please make your field trip requests well in advance of your anticipated arrival date to ensure availability. Tour hours are Wednesday through Friday, 9am to 4pm. If these days/times do not work for you, please email us so we can discuss directly.
Child Labor Travel Trunk Lending Program
Grades 3-6 can discover and learn about the industrial history, machines, and people involved in child labor with this take-home Travel Trunk dedicated to what it was like for minors working in manufacturing mills.
What's included in the trunk:
Books

Primary source weaving objects

Activities

Games

Curriculum guides

And more!
Guidelines are provided for educators that enable them to adapt materials to students' abilities. Activities can be used with teams or individuals and encompass several academic areas: social studies, literacy, history, art, science, and technology. Each educational activity has a curriculum guide that shows how it applies to specific performance indicators in Maine's Learning Results.
Pair the Travel Trunk with the Child Labor Unit resources including lesson plans, curriculum, and online tools to bring a full unit of learning to your students. 
The Travel Trunk may be reserved for two-week periods, at no cost. 
Energy Innovation Kit Lending Program
Maine MILL's Energy Innovation Kit program provides lessons and materials to schools throughout Maine designed to inspire them with stories, experiences, and paths for the future. The Energy Innovation Kit focuses on energy innovation, renewables, and solar energy. 
Learn the history of how power was generated in Maine's mills and factories.

Discover how new forms of energy are captured and deployed.

Explore electricity, make circuits, and build solar cars.

Learn about jobs in the field, including electrician, solar installer, and electrical engineer, and hear from people in these jobs today.
Our Energy Innovation Kit offers teachers 2 weeks (6-8 class periods) of lessons and activities and all the necessary materials to successfully complete each. Each lesson and activity is linked to Maine State Learning Standards and Next Gen Science Standards, where applicable, to help teachers achieve their curricular goals for the year.
The Energy Innovation Kit may be reserved for two-week periods, at no cost. 
Made possible in part by a donation from the Margaret E. Burnham Charitable Trust and Auburn Manufacturing.
Schedule a Tour or Borrow a Museum Lending Kit