Current Exhibits
Tying our rich history to our present and future.
Visit and explore our current and permanent exhibits on display that share the stories of innovation, learning, and labor that fuel the dreams of tomorrow. Get to know the people, inventions, and events that shaped our past and how they connect to your worldview and everyday experience.
From celebrating cultural and traditional skills of Maine artisans, to an in-depth look at the influence and power of music, a constant display of ingenuity and design, to accounts of life as a millworker, there's a treasure trove to discover here.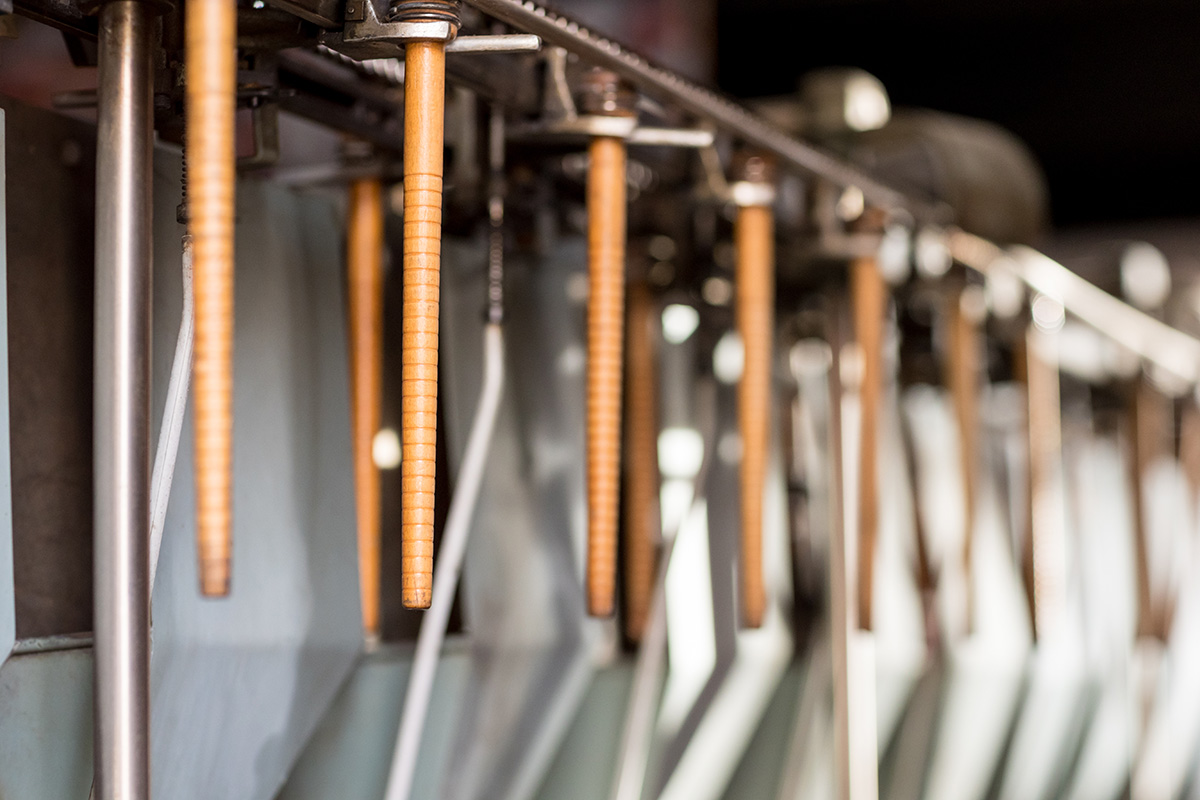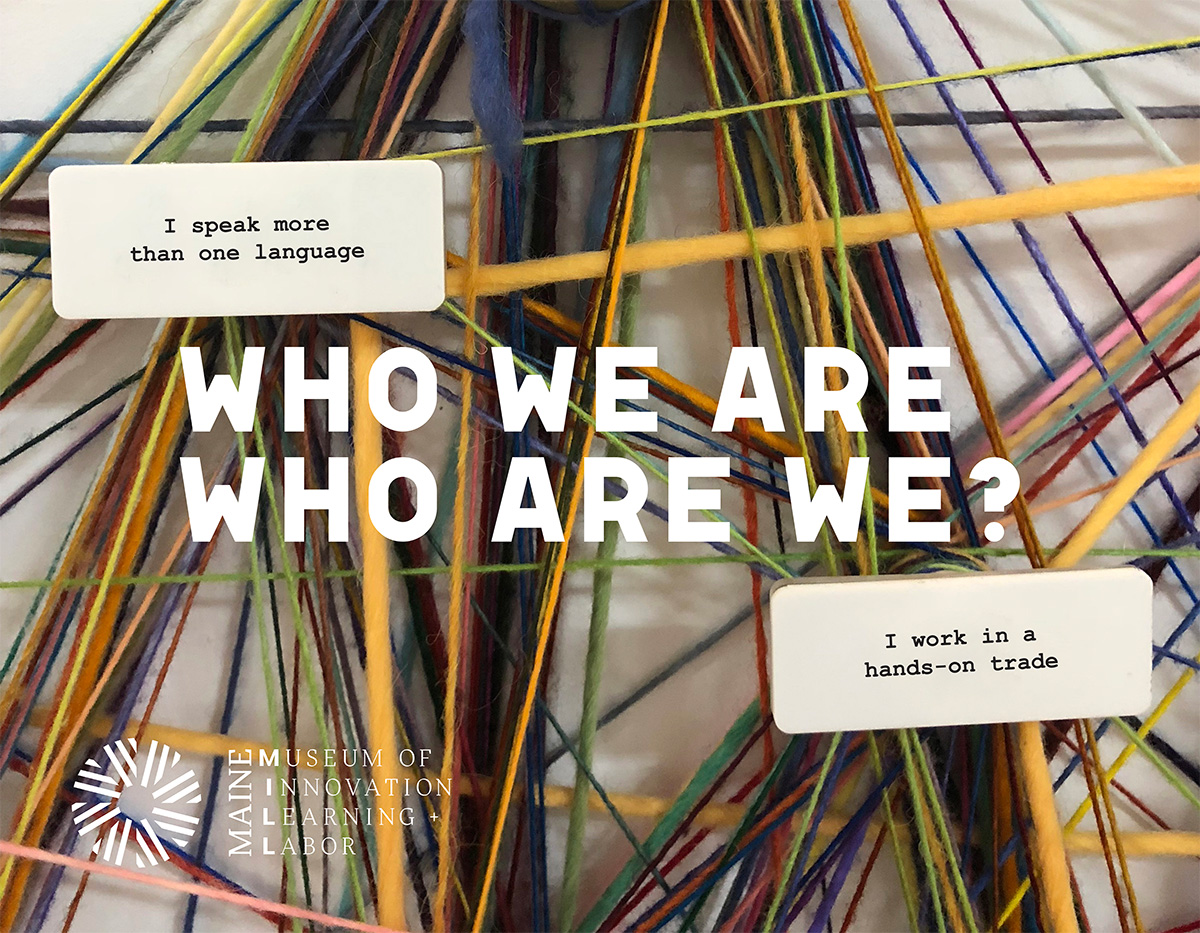 Main Gallery
Who We Are / Who Are We?
Immigration and Identity are ever-present and contentious topics locally, nationally and globally. The United Nations International Migration report found that 281 million people live outside their country of origin. Two-thirds of those international migrants live in just 20 countries. Of those 20 countries, the United States is the largest destination, hosting 51 million international migrants in 2020.
As is true of the United States broadly, immigration to Maine has changed over hundreds of years and is still happening every day. This exhibition aims to shine a light on the varied groups of people from around the world who have chosen to come to Maine, and specifically Lewiston-Auburn; why they have stayed (or left); and the stories and identities that make up our community.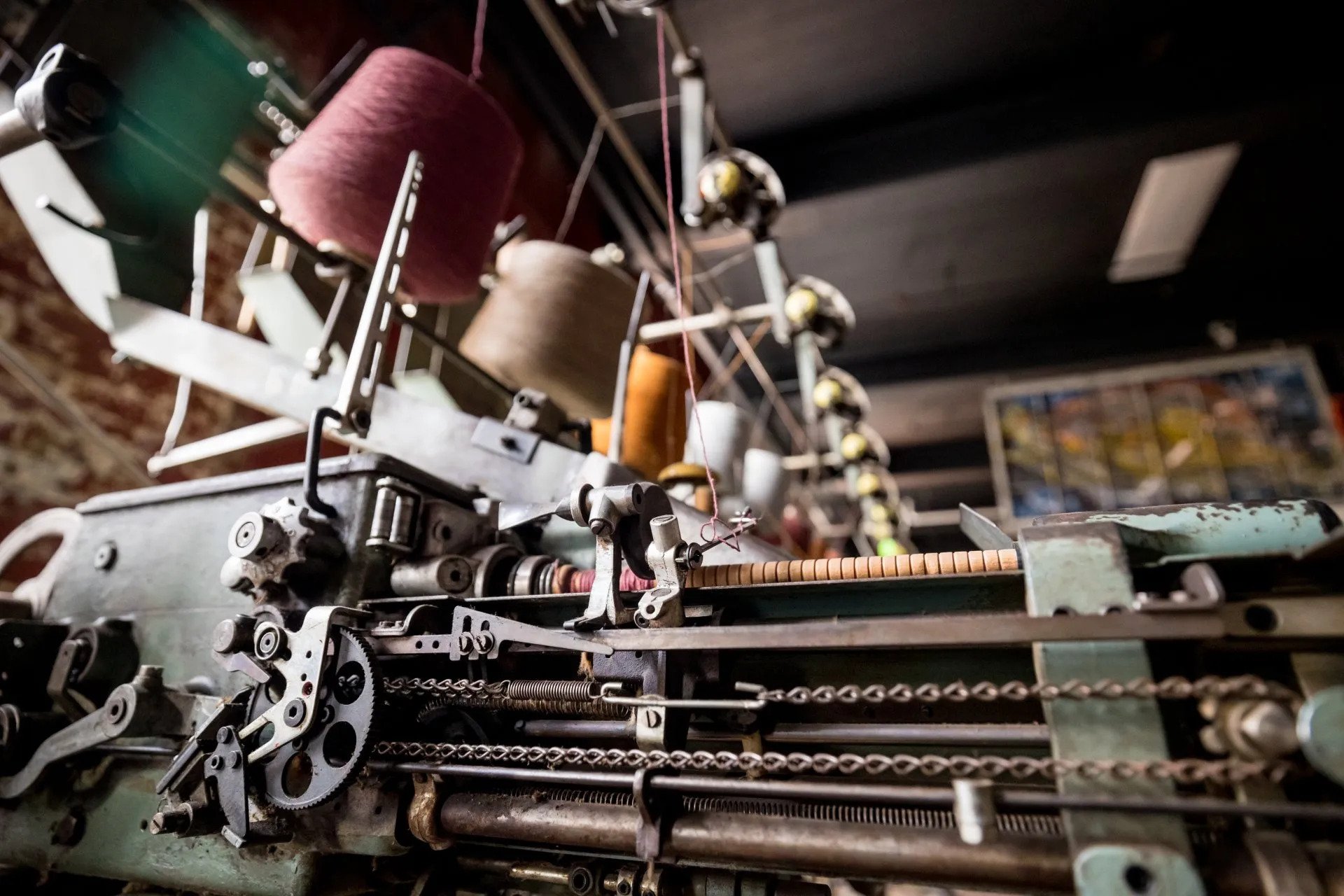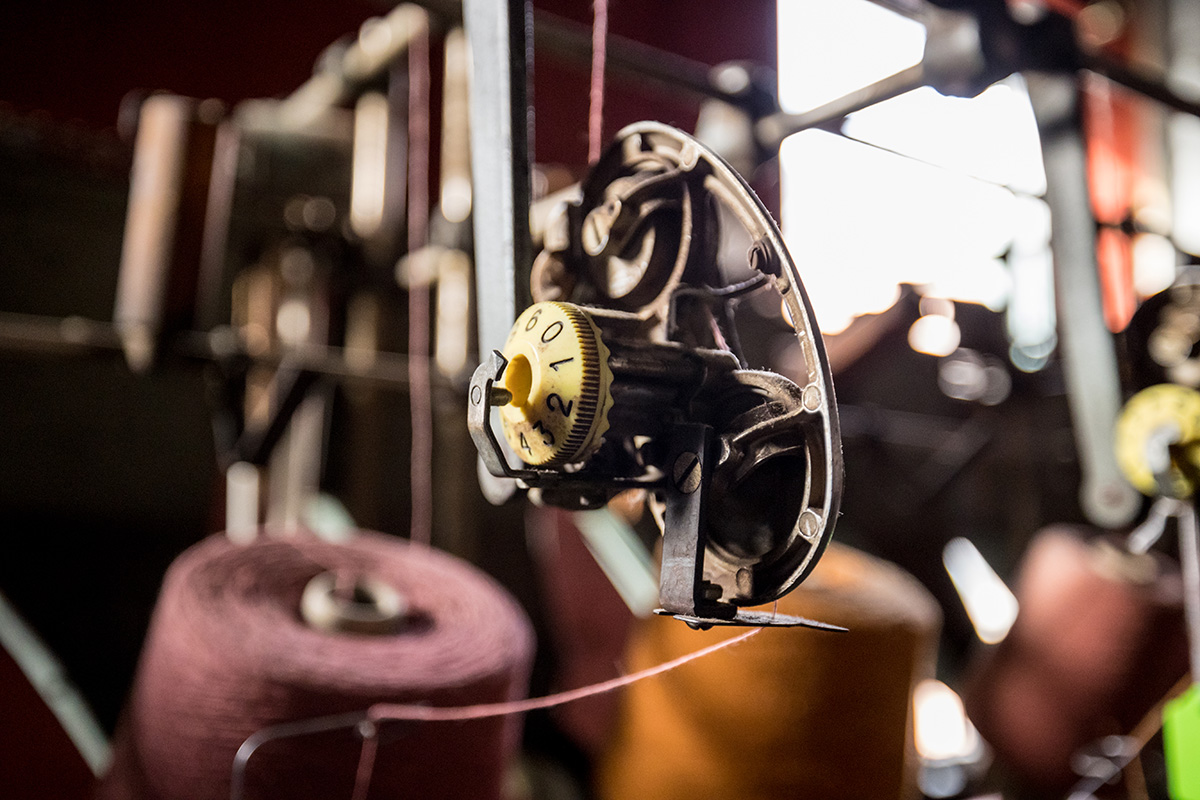 Take a trip through time by visiting our permanent exhibit located on the second floor. Here you'll find artifacts and examples of ingenuity alongside slices of life related to the textile, shoe, and brickmaking industries in the Lewiston and Auburn area.
These historical objects and stories have been carefully curated and remain on display for all to experience, a testament to the museum's larger permanent collection.
Visit this ongoing exhibit and you'll be invited to:
Learn about the many ways the mighty Androscoggin River played an important role in industrial expansion. Witness how the river was harnessed for power and the intricate design of iron gears and leather belts that eventually converted the flowing water into electrical power, the creation of the canals, and "the company town" that grew up around the textile mills created by Benjamin Bates.
Follow our "Immigration Timeline" to learn more about how immigrants helped to build our community, influenced the culture, and continue to shape the future of this ever-changing cityscape.
Trace the journey of textile creation from concept to completion. Explore drawings and paintings in the design room with displays of our collection of original designs and follow the assembly line of steps in the fabric-making process with our industrial machinery collection.
Discover the challenging conditions workers often faced in the textile mills and how the mill was a "complete" city by viewing our collection of firefighting, medical, and laboratory equipment.
View our portrait wall of millworkers who have given oral histories and listen to a select number of first-hand accounts.
Find out how Bates Manufacturing supported the World War II war effort with our collection of backpacks, parachutes, and naval linens.
Understand the evolution of shoemaking from hand-craft to industrial production and see the innovative tools and machinery that made this transition possible.
Trail the steps in the brickmaking process from lump of clay to spectacular architectural creations in our collection of archival photographs documenting the creation of water-struck bricks.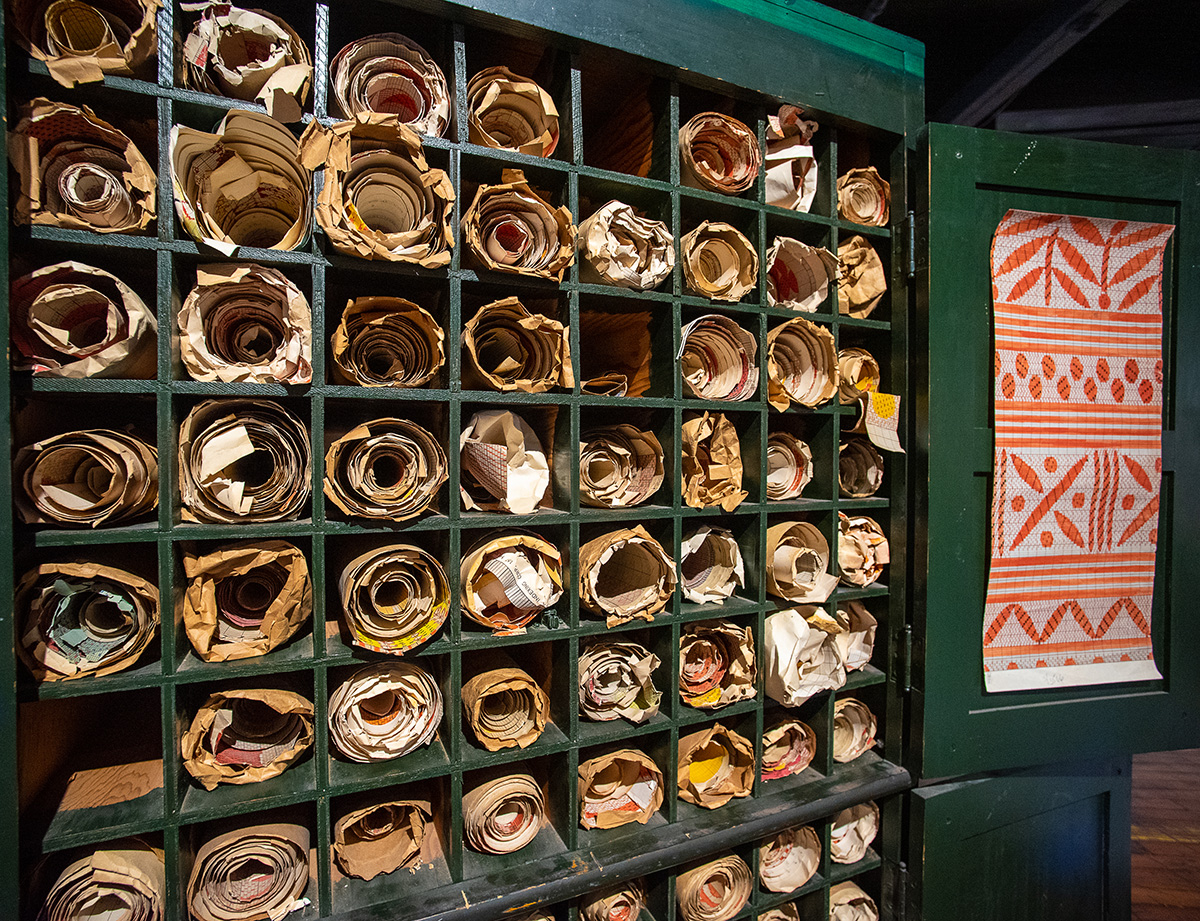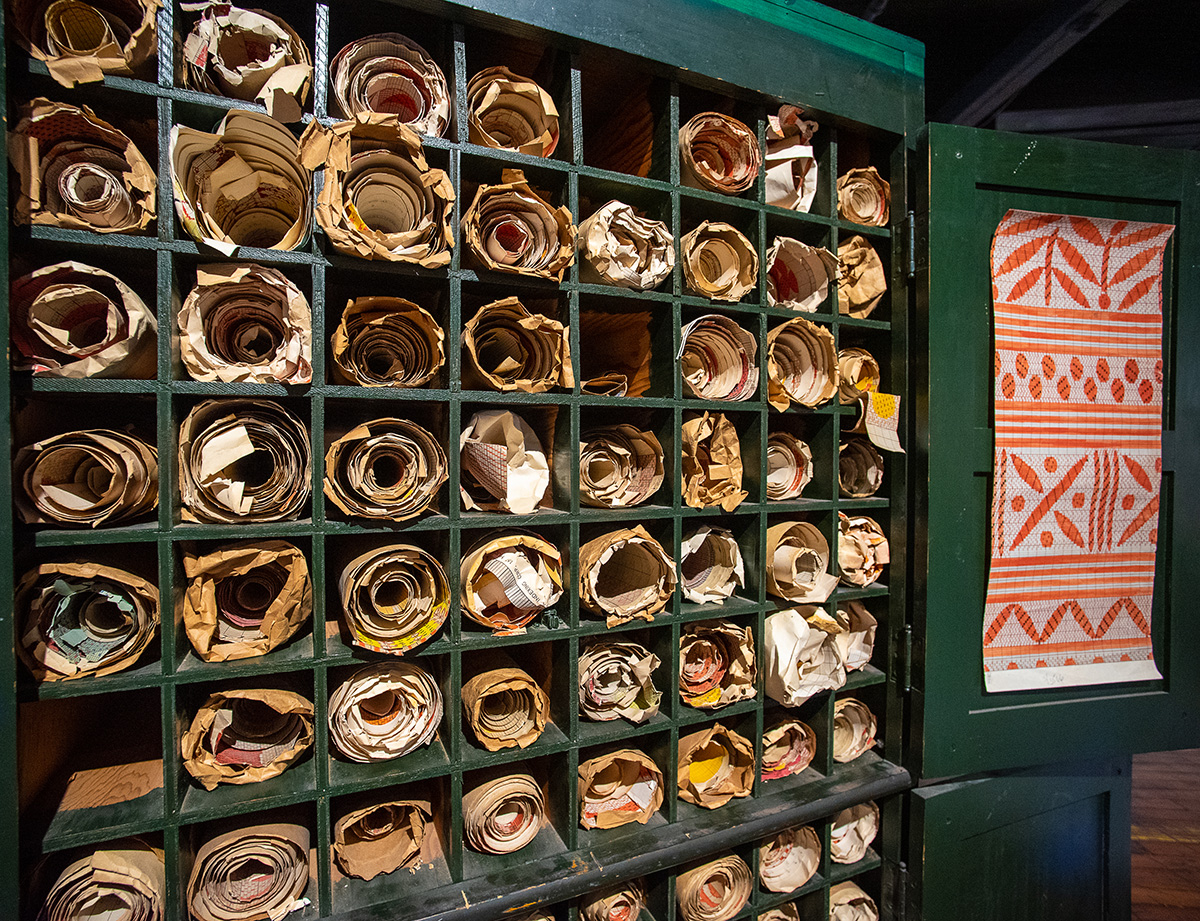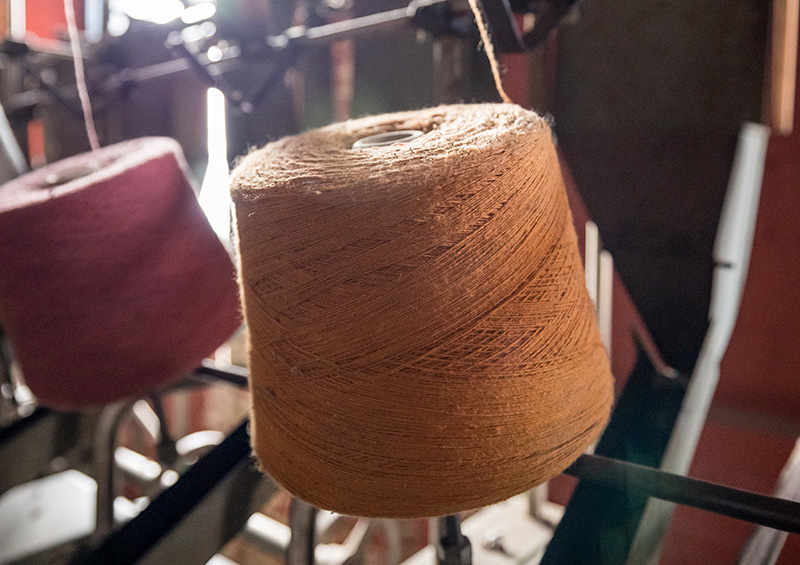 Come and see these exhibits in person