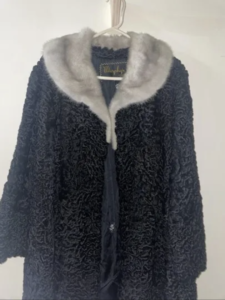 This month the museum is highlighting a Murphy's fur coat.
Murphy's was a fur business started by T.J. Murphy in 1873 that had two locations in Lewiston: one on Ash street and one on Lisbon street.
They became nationally known for their high quality and their direct process of sourcing raw fur from the trappers that went right to Murphy's weavers. The store sold furs from Maine and around the world (including Australia, Siberia and South America) and also sold scarves, hats, and wraps. They were known for their large ads in the local newspapers that would even advertise furs for sale in the summer.
Furs eventually became less popular for a multitude of important reasons causing the store to go out of business.
Wishing you a warm winter season!