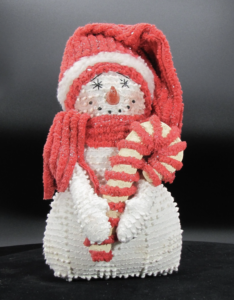 To celebrate the holiday season, our December object of the month is this festive bedspread disguised as a snowman.
Almost all of the bedspreads in our collection remain in their original condition, but this one was given new life, dressed up for the holidays, and then donated to our collection.
We love the creativity and joy it sparks. Happy holidays from our family to yours!